EasySox Passenger Snow Traction

Passenger Cars & Light Truck/SUV's
Snow/Ice Covered Highway Use only
ES74 EasySox Passenger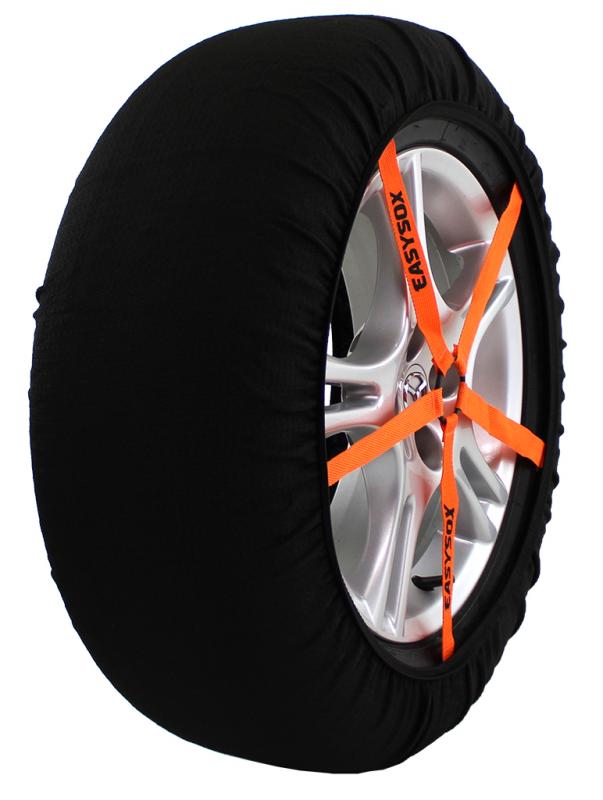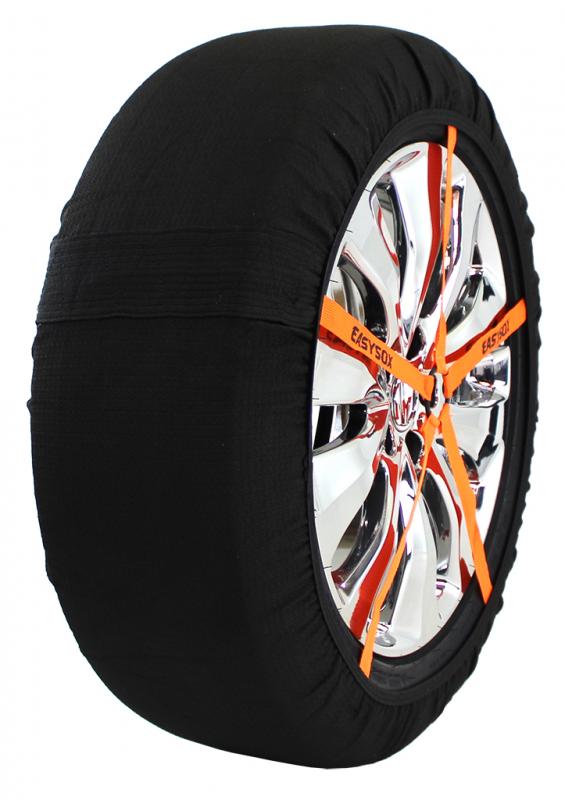 The true alternative to traditional traction. 
Zero Clearance traction device for vehicles with limited to zero clearance.
Light Weight - Easier to handle and store!
Quick and easy to install!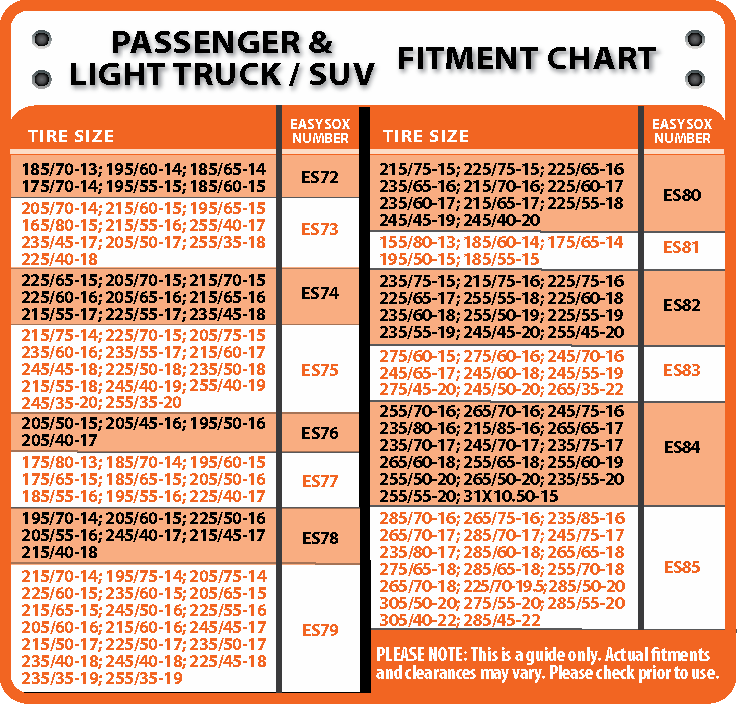 To purchase call the store for details or visit the Retail Parts Counter.
Alternative Traction Devices
It is recommended vehicle owners consult their owner's manual to see what the manufacturer suggests be used as a traction device for their vehicle. The following chart indicates the alternative traction devices that are certified by their manufacturer as meeting or exceeding chain requirements in accordance with WAC 204-24-035 which are therefore considered approved for use when "Chains Required" signs are posted in Washington state provided that the product meets the requirements for use set forward by the manufacturer (see measurable indicator of wear provided on the chart below and the product owner's manual for more detail):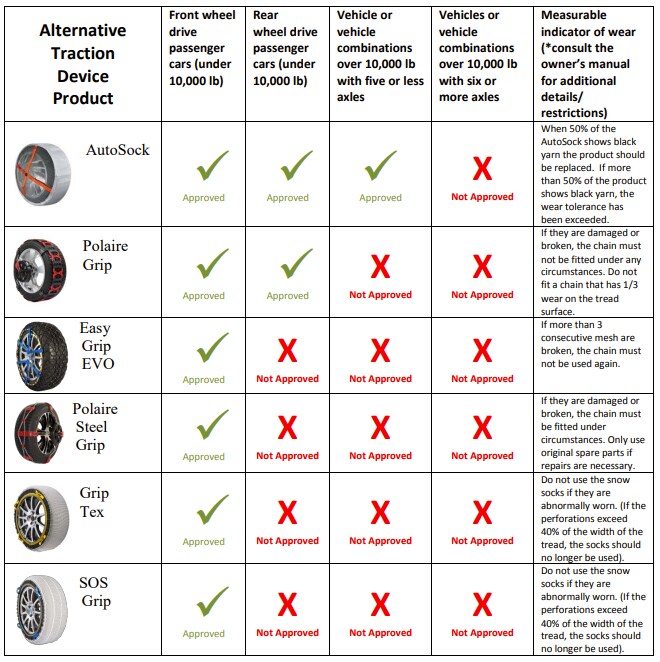 *Note: Information regarding measurable indicator of wear is posted as provided by the manufacturer in accordance with WAC 204-24-035, owners must consult the product manual to gain additional details regarding warnings and proper care/use of the alternative traction device product.